ATTENTION:

If You Are Serious About Joining The Ranks Of Top Infopreneurs But HATE Writing & Product Development, There Is An Easy Way Out!

Discover A Very Limited & Exclusive Source Which Allows You To Instantly Profit 100% From 50+ NEW Products Created FOR YOU Every Single Month!
In just a few moments, you will discover how some people are earning a 5-6 Figure monthly income using the power of the PLRs (private label rights) that we provide. You can do ABSOLUTELY ANYTHING YOU WANT WITH THEM – and earn a handsome profit selling them as your own or even using them to enhance your existing business with more content…
From: Ludovic Louisdhon - Owner of PLR eBook Club Date:
Dear Internet Entrepreneur,
Let me make a few predictions.
You're not making enough money. At least not nearly enough to enjoy.
You also don't have a lot of time. At least not nearly enough as you'd like.
Let me guess, you're also looking for something that will allow you to profit more but work less.
Perhaps something that will allow you to instantly profit from selling a product as if it were your own without the time, money and effort to research and develop the product.
If so, your prayers are answered here today.
The Real Reason Why You're Not Making
Nearly As Much Money As You'd Like
Thing is, people don't realize how much pain they're inflicting on themselves when they try to start an Internet business. They try to go with whatever hobby or knowledge they know of and think that is all they need.
But they have absolutely no idea how to build a website. They also don't know how to write sales copy that convert. They have no idea how to even put their products online for customers to download. Worst yet, they have to spend weeks and even months to write an ebook only to be laughed at.
Instead of relaxing vacations and new cars, most people only get larger credit card bills to pay each month and even less time with their family.
Are you in this situation right now?
Would you like to get out of this rut and stop spinning your tires?
All You Need Is One Idea To Start
Making Some "Serious" Money…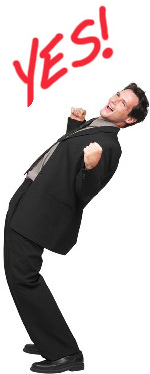 Listen, you don't have to be a college graduate or super genius to understand the simple economics of an online business. You don't have to possess some special knowledge or expertise. You don't have to learn how to tap into your subconscious and pull out a product.
My goodness, why do people try so hard just to fall flat on their face?
All you need is a simple idea.
No writing skills… no super brain power… no college degree… no knowledge or expertise… no technical know-how… no research abilities… no special skills or talents.
Just the ability to take action on an idea!
And if you can't think of any on your own, we can provide you with more than 400 different niches to profit from with hundreds of unique products added each and every month.
Most people go about things the hard way, when it isn't nearly as difficult as all that!
Sure, there are a lot of things that go into creating a product and selling it online, but most of it can be passed off for someone else to do for you at little or no cost. (Hint: We explain it all below)
All you really need is a simple idea. (And we even show you where to find those, too!)
Let us set the record straight right here and now: there are certain things that absolutely are not necessary in order to make money with information products…
The 7 Myths about Starting An Information Products Business ...
1. You have to be a writer
Nah! Not really! You don't have to write a word and still get a completed products! There are so many ways of getting this done and you'll learn exactly how to do it while keeping 100% of the commissions!
2. You need a "million-dollar" idea
Nope! Not at all! It can be a $1 idea and make plenty of money. Ever heard of doubling a penny every day for 30 days? If you do, it equals over $10.7 MILLION!
You can be incredibly successful without a lot of creativity and blockbuster projects. All it takes is one tiny idea to get the cash flow started. More details below.
3. You need to be an expert
Truth is, you can be Larry "The Cable Guy" and not have a clue about life but still make a massive income. There's high school kids doing this, there's retired senior citizens doing this, there's people from "3rd world countries" doing this.
What makes YOU the exception to being able to do this?
4. You need to have an endless source of buyers
Not entirely true. With what you'll learn from our exclusive group is that you'll be able to sell multiple products, multiple times to the EXACT same customer. So if you play your cards right, you'd be a wealthy person with just 100 customers a month! 100 is NOT an endless amount, is it?
5. You need to have a list
You telling me there are people who CAN'T make a massive amount of income WITHOUT a list? Please! There are folks making millions without a single lead! Hurry up and finish reading this so you can learn how!
6. You need a lot of time
Got a week? Heck, you got an hour? You can LITERALLY set up a website and have it ready to take in orders in as little as 5 ag-ah-nize-ing minutes!
You'll be making money in no time! You don't have to spend weeks or even months trying to create a business. In just a week, you could have built yourself an entire digital empire!
7. You need a lot of money
You know what really takes a lot of money? STOCKS.
Sure, you can open an account and invest as little as $25… what are you going to get out of it though?
You know what else needs a lot of money? LOTTERY.
You'll more than likely SPEND more money than you would win. The odds are against you. No doubt about it.
You know what else costs a lot of money? COLLEGE.
Even after getting a degree or two or three, you have zero guarantees of getting a job you'd ENJOY. There's college grads working as babysitters, bar tenders, and flipping burgers at McDonald's… come on! Now THAT'S expensive!
How Our PLR eBook Club Can Change Your Digital and Financial Life Forever…
As you can see, owning your own Info Product or line of Info Products is one of the BEST choices you can ever make in your Information Marketing career!
Case Study
Watch with amazement as Davis sales took off on autopilot!
Thank you so much for including me in your case study, Ludovic. This was the easiest money I ever made in my life. With the private label rights resources you've provided every month and following the step-by-step process of this report, I was able to create and launch several of my own products, which brought me sales at various times.  I will definitely stick to this business model and abandon all others because of the uniqueness and ease you have put into the system. You seriously know how to put a package together and deliver the goods.
Private Label Rights
&

Resell Rights Products Gives You The Profitable Upper Hand–No Matter What Kind Of Business You're Running:
Generate Massive "As Is" Profits.
You can take one of the many resell rights products in PLR eBook Club, edit a few files, sell it "as is" and keep every penny of the profits.  People have used these techniques to create five-figure earnings from a single product without making a single edit to the product or sales letter.
Attack Like With Viral Intensity.
Any PLR product from our inventory.  Put your own affiliate links in it.  Sell it with resell rights.  Boom!  Suddenly a growing army of people all over the web are bending over backwards to distribute YOUR links.  You're going viral and collecting profits as your "new" product's distribution continues to branch out in all directions!
Force King Content To Bow To You!
Content is king.  It makes search engines fall in love with you, delivering the targeted traffic that can turn your blog into a profit center.  Unfortunately, content production can be a laborious and expensive undertaking.  Not any more.  Use private label ebook chapters and articles as posts–and watch the traffic stampede as visitors click your ads and buy based on your advice!
Make Your Product Even More Irresistible.
Are you selling your own product?  How much more powerful would your offer be if it came with a collection of impressive bonuses?  Turn your marketing up a few notches and watch your conversion rates soar by using MRR and PLR Products as special bonuses for your customers.
Pull Rank On The Competition.
Article marketing is a favorite strategy of successful infopreneurs.  Distributing content to directories can create direct traffic flow while securing countless SEO-friendly backlinks.  Watch your sites climb up in the search engine rankings as you use our high-quality Private Label Rights content as the cornerstone of your article marketing plan.  Forget about writing articles from scratch.  You can turn PLR ebooks into directory-ready content in the blink of an eye.
Stuff Your List With Profitable Subscribers.
587 subscribers and over $1592 in sales in under 7 days is the power of PLR. We all know that "the money is in the list."  The trick is creating a large, responsive list of people you can flip into big-money customers.  What's the best way to build a moneymaking list?  Offer people a reason to sign up in the form of a great giveaway item.  Our bulging vault of MRR and PLR products gives you the ability to instantly secure the perfect "ethical bribe" to power your list building efforts.
Keep Your List Happy (And Lucrative).
List marketing works when a marketer shows his subscribers that he's serious about providing value.  With a just few keystrokes, you can use PLR content to regularly supply your list with meaningful information they'll love.  That will build the engagement and trust that results in waves of list-based sales.
Make Recurring Income A Part Of Your Business.
The top minds in the industry are in LOVE with membership sites.  Instead of making a few bucks once, you consistently receive payments month after month after month from your members.  Those numbers add up, too.  The problem?  You need to have plenty of great material to keep subscribers happy.  PLR content can get the job done.  You can build a magnetic site in a red-hot niche with Private Label Rights material.  That's a low-effort way to maintain the kind of bank-busting recurring income you hear so much about.
Jump Start Your Product Creation.
Are you putting together your own ebook or other project?  Stop struggling and glean motivation, hints and inspiration from our PLR products.  You can even use elements of the existing materials as your own.  You're the owner and the boss!
Have Your Own Hot Ebook In A Matter Of Minutes.
Product creation doesn't need to be a year-long process featuring blood, seat and tears.  You can take a PLR product for our collection, edit the material to match your vision, change the title and start selling!  That's all there is to it.
Exploit Auction Opportunities.
Our members area is crammed full of resell rights products you can sell on eBay and other auction sites.  It's a great way to build a responsive list.  If you burn the content onto a CD, you have a physical product to sell to that massive audience, too.  If you've wondered how Internet marketers can make eBay work for them, here's your answer!
Enjoy Your Own Private Library.
You'll be sitting on top of a treasure trove of high-quality information.  Obviously, you can sell it to others, stuffing your pockets with some of the easiest money in Internet marketing.  You can also benefit from the content yourself.  You'll be the proud owner of one of the most impressive and valuable Internet marketing libraries in the world!
Improve Your Offline Gold Prospecting.
Are you running a business out in the brick and mortar world?  Use the great PLR and MRR content in PLR eBook Club to keep your customers happy or to prospect for new leads.  If you're panning for offline gold, you want these tools!
There Are No Limits.
These are just a handful of the ways you can make money with this one-of-a-kind offer.  People are dreaming up new ways to turn PLR and MRR Products into cash money every single day.  You'll discover more secrets and you'll come up with ideas of your own that will make your membership a cornerstone of your professional success.
Forget About Working Hard Ever Again
You're going to have access to one of the largest database of PLR products: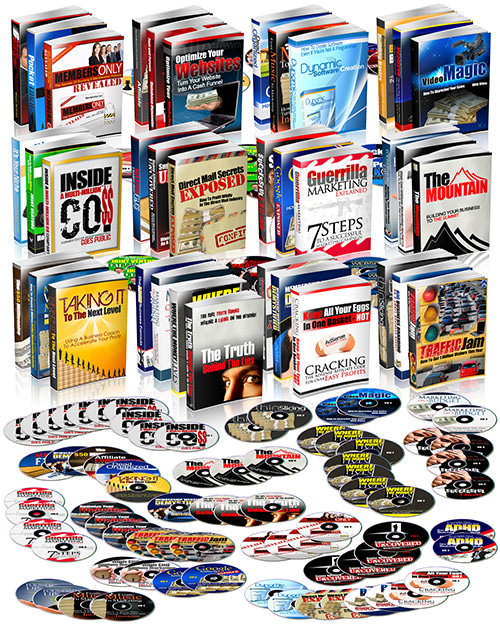 Tap Into Any Niche Market You Want:
Profit from OVER
400
Niches
Affiliate Niche

Animal Niche

Art Niche

Baby Niche

Beauty Niche

Biography Niche

Blogging Niche

Business Niche

Car Niche

Children Niche

Child Development Niche

Classic Niche

ClickBank Niche

CMS Niche

Collections Niche

Communication Niche

Consulting Niche

Cooking Niche

Cosmetic Niche

Crafts & Crochet Niche

Dating Niche

Diet Niche

Digital Photography Niche

Dramatic Niche

EBay Niche

Economic Niche

Education Niche

Employment Niche

Environment Niche

Essays Niche

Ethnic Niche

Family Niche

Fantasy Niche

Female Phases Niche

Fiction Niche

Fish & Fishing Niche

Fitness Niche

Gaming Niche

Gambling Niche

Gardening Niche

General Niche

Government Niche

Health Niche

History Niche

Holiday Niche

Home Buying Niche

Home Theater Niche

Humor Niche

Inspirational Niche

Interior Design Niche

Internet Marketing Niche

Investment Niche

Law Niche

Management Niche

Marketing Niche

Marriage Niche

Medical Niche

Military Niche

MLM Niche

Music Niche

News Niche

Niche Niche

Pet Niche

Philosophy Niche

Politics Niche

Public Speaking Niche

Real Estate Niche

Recipe Niche

Relationships Niche

Religion Niche

Retirement Niche

Romance Niche

Science Niche

Science Fiction Niche

Seasonal Niche

Self-Development Niche

Self-Employment Niche

Self-Help Niche

SEO Niche

Sleeping Niche

Smoking Niche

Social Issues Niche

Sports Niche

Stress Management Niche

Travel Niche

Trees & Landscaping Niche

Wealth/Success Niche

Web Design Niche

Writing and Creativity Niche

Yoga Niche

and the list goes on…
We Do More Than Over-Deliver…
"PLR eBook Club Completely Over-delivered…."
PLR ebook club membership had everything I wanted in a content creation. All of the features sounded great and the benefits were too good to ignore. I bought it hoping that it could do even half of what it claimed to. Well to my surprise (and delight), PLR ebook club membership completely over-delivered! PLR ebook club membership is everything it says and so much more! You'll never know until you try it for yourself!
"I Am Hugely Impressed With The Volume…."
I just signed up to be an E-Book Club member, and, once more, I am hugely impressed with the volume and quality of what you are providing. It's going to be very hard for any niche-marketer, to justify NOT becoming a member! I'm not even a niche marketer, and I couldn't resist! Congratulations!
"Wonderful Addition To My Own Membership Site…."
Your site rocks! Your vast array of public domain works and niche products have really got me excited!
Your membership is a wonderful addition to my own membership site and my members love your site. You provided a great offer and I got quite a few thank you emails actually. One person wanted to pay me a finders fee for introducing them to your site.
Thanks again!
"The Membership Is Worth More…."
I wrote you this email simply want to say thank you very much. To me (everybody I think) contents is important when you are involved in info products or contextual ads (adsense etc..). Before this, I'd spent weeks trying to find fresh and unique articles with low price but failed until I knew about your site.
Instantly I signed up and you keep your promise. Every week I received fresh new plr articles and plr digital products for my sites. The membership is worth more than what I expected. I higly recommend this plr membership than any other.
Thanks again guys!
Take A Peek At What's
Inside Our PLR eBook Club:
Every single eBook and bonus comes in either or both PDF and MS Word format. So you can either 1) start selling these great info products as soon as you get your hands on them, or 2) modify these products in any way you like (change the title, add text, remove text, put your own affiliate links in it, put your name on it, etc.), and then sell them.
Professionally designed graphics (e-Covers for the main products and bonuses, plus headers, order buttons and complete mini site designs)
Every single software product comes with original source code files, so you can re-brand, modify, or customize the software in any way you wish.
Professionally written sales letter that lists all of the benefits and reasons to buy these great products (You can change these sales letters just as easy as you can the products themselves and in any way you like)
Fully put-together and complete website so you just have to upload it to your webhost, stick your name and payment link on it and start making money…It can't get any easier than this!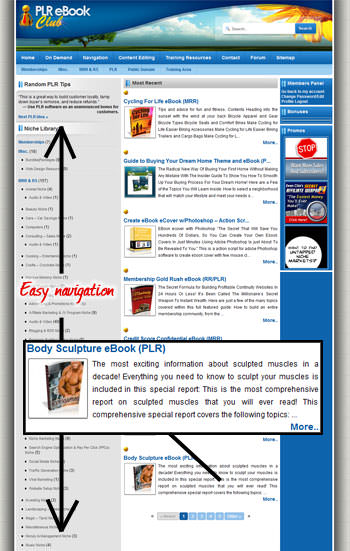 Hands free automatic Thank You / Download page that your customers can simply be forwarded to, right after they make their payments, so you don't have to manually send download info to your customers.
A community of like-minded individuals who share their ideas, concepts and experience in building a profitable business using PLR products. You'll learn from others who do it on a daily basis!
Get FREE Training In Multiple Fields
The Training Material are given in their specific niche membership site. Each membership site has a premium membership. Whoever JOINS the PLR eBook Club will receive their premium membership for free, instead of paying the normal price of $27.00
Here's what we currently offer:

"

Our Guarantee Statement…

"

Don't think Don't Wonder. Just give our latest PLR package a try. If you're naturally skeptical, we totally understand. This is why we offer a 100% Satisfaction "Or Your Money Back Guarantee
to your investment – to the tiem of 60 days after your purchase.

You cannot lose!
Definitely worth the investment. This is simply unbelievable! I wish I would have thought of it first.
Thank you plr E-book Club membership ! I just finish cancelling all my other private label rights memberships! It's a waist of time, and money to join mutilple plr membership, when one has it all!
I did some shopping, and I cannot believe this deal of Digital Plr Products. The plr ebook club membership was the best investment I ever made! The plr ebook club Membership has really helped our business.

WARNING! I shouldn't even have to say this just to get you moving quickly, but I'm limiting this club to a few individuals who understand the actual value.
And Only For A Limited Time,
You'll Also Get These Incredible
Fast Action Bonuses…
*** SUPER BONUS #1 ***
"Web-Based Article Spinner & Rewriter"
(A value of $197, but yours FREE!)
This is actually the Content Professor LiteTM – An Advanced Article Rewriting System. You'll be able to take the hard work out of re-writing articles by simply changing the content on the fly!
Here's what this program can do for you:
Easily generate spinnable tags (you'll learn more about this later)Save
Spin up to 50 articles
You can check keyword density
You can verify the number of words in the article
Check "human" readability
Easily do a spell-check on the articles
Increase your article marketing power with just a few clicks
And way more!
*** SUPER BONUS #2 ***
"Special Discounted Services"
(This is priceless and worth more than the price of admission into our exclusive club!)
You not only get a special discount on copywriting, but also to graphic designing, the ContentProfessor and PLRNicheClub. We are constantly adding more services here to save you money.
*** SURPRISE BONUS #3 ***
*** ULTIMATE BONUS #1***
"100% Private Label Rights Monthly Memberships "
(A value of $2,000, but yours FREE!)
Instant Private Label Rights Membership Sites That Flood Your Account withRecurring Income At the Click Of A Mouse!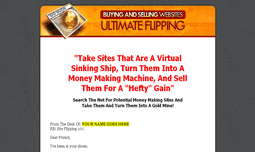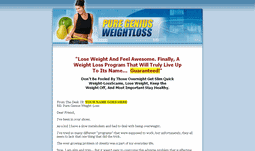 Here is Exactly What You Will Get With This PLR Package:
Two professionally designed ready-to-go membership sites created just for you (one on Internet marketing niche and one on a popular but non-IM niche). These are full and editable sites so that you can rebrand, include your name and copyright info on it.
Six month worth of content for each site. Note that this is key to generating residual income because your members will demand quality and continuous information each month.( Brand New Content)
Reports that provide valuable information on each niche topic.
Professionally designed and custom made graphics for use in your sites.
*** ULTIMATE BONUS #2***
"Private Label Profits – The Ultimate Guide to Creating and Selling
Your own PLR Products"
(Membership is $97, but yours FREE!)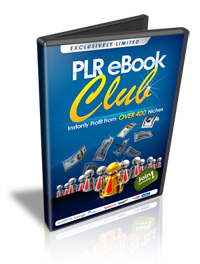 I've teamed up with John Thornhill from ProfitfromPLR and he agreed to give you guys access to his premium content… For Free!
His members are currently paying $97.00 to access the same content that you will receive for FREE as a member of PLReBookClub. The Profit from PLR training program will not be running for ever, so you better get in fast before he changes his mind. You will NOT find a deal like this avaliable anywhere else!
Inside this killer course you'll find…
Downloadable PDFs showing you the fastest way to PLR profits Who has the time to download and read a boring 100 page eBook? Instead let me give you a powerful step by step course that will cut out the guess work and take you to online profit fast!

Innovative training videos that cut out the mystery and show you exactly what to do and how to do it

– It's no surprise that so many people fail online when they have tired old eBooks to guide them. Forget trying to get to grips with long winded eBooks and instead download these exciting videos so that you can get your online business up and running in no time at all.($197-$497)

Detailed check lists to help guide you every step of the way – Do you ever feel lost and not know what to do or when to do it? Yeah me too! Let me cut out the confusion and give you a set of powerful checklists so that you know exactly what to do and when to do it.

How to turn any PLR product into a profit pulling machine

– I'm going to show you how to take a product that someone else created and turn it into your very own money spinning cash machine. I make a ton of money from PLR products and I'm going to show you how to do exactly the same!($75-$120)

How to get your creative juices flowing and find the PLR gems that are hidden from view – Making money with PLR material getting so creative that you'll find PLR products in places your competitors didn't even know existed! ($50-$200)

How to lay solid foundations for instant online profits

– Forget eBooks that give you the theory and then leave you scratching your head trying to figure it all out. I'm going to show How to send a tidal wave of traffic to your site day after day. HINT: Get this right and you're going to enjoy more traffic than you know what to do with and you'll send your bank account spinning! ($47-97)

And Much Much More…
If you've ever struggled to make money online then there's a good chance it's because you've been given terrible advice.
Let me set the record straight once and for all and show you how you can start earning money with PLR eBooks today with John's powerful and never before seen blueprint for success.
And remember this isn't a dated old eBook that makes you so bored it makes your eyes start to water. This is a complete step by step home study course that will guide you from complete beginner to online profits in no time at all.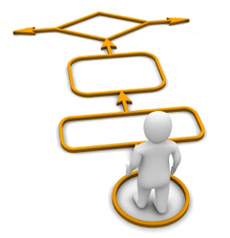 Profit From PLR is a Complete
Step By Step Guide That Lays Out Exactly What You Should Be Doing
Look below for a small sample of what's included in this powerful course…
Phase 1 – Research, Development & Preparation
First of all you will start performing research and narrowing your sales niche. You will also begin to build the foundations for your online business. Step-By-Step Videos will show you what you need to do.
Phase 2 – Content Creation
In phase 2 you will create the marketing content that you will present to the marketplace, don't worry if you have never done this before as I have laid everything out for you so you sail through this section.
Phase 3 – Website Construction
In phase 3 you will begin building your website and working on your sales process. Most of phase 3 will be spent watching me build a money making website right in front of you.  It's like having me sat next to you showing you what to do.I also reveal the killer tactic that has seen me earn over $75,000 from this single method alone. You will be able to copy my tactic and add it to your sales process.
Phase 4 – Review Your Sales Process
In this phase you will review your entire marketing and sales processes to make sure that they are all foolproof and that all your bases are covered before your product goes on sale.
Phase 5 – Start Marketing
In phase 5 you will focus on marketing your product in a number of different ways. You'll be presented with a multi-pronged approach to enable you to hit as many different types of marketing avenues as possible in the shortest amount of time.Today is the day your efforts pay off as you start to drive traffic to your site on autopilot!
Phase 6 and beyond – Advanced strategies
This is where you take your business to the next level as I show you advanced strategies and how to 'keep it going'. There is no turning back now as you follow the path to success.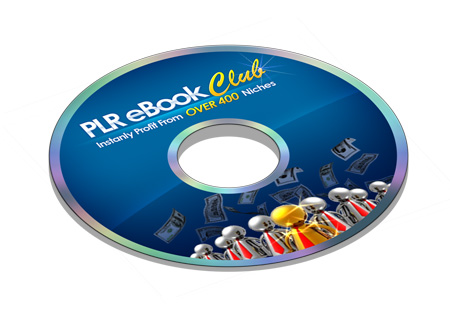 Claim Your Exclusive Spot In Our PLR eBook Club and Start Profiting Without Forking Out All Your Time and Money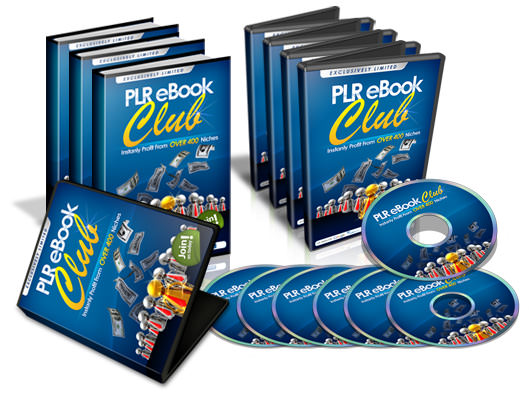 YES, I want to gain instant access to your member's area where I will be able to setup a site and start earning almost immediately.
I know that if I am not COMPLETELY satisfied with your program, I can have 100% of my money back.
I also know I probably won't be asking for it back because I am willing to do what it takes to to finally have a wealth-building empire.
Last of all, I know if I take advantage of your offer RIGHT NOW, even if I fail on my own, you'll come to the rescue and help me succeed.
Retail Price $1,000
Today, Just $4.95- Risk-Free 14 Day Trial
Click Below to Start Your 14 Day Trial
*Risk-Free* For Only $4.95!
– For a Limited Time Only –
Gold

$

27
Instantly Profit From Over 400 Niches!

Download Unlimited Niche Products of Your Choice Every Month!

Unlimited Usage of the Search feature

You can cancel Any time

Valuable Bonuses to get you on the fast track

Access to Training Clubs to help you succeed

60-Days Money Back Guarantee

Access to Training Clubs to help you succeed

60-Days Money Back Guarantee
Gold Special

$

47
Instantly Profit from Over 400 Niches!
You're Getting 3 Memberships In One.
Know That Should You Want To You Can Cancel At Any Time, Quickly And Easily.
Includes: PLReBookClub: Gold, ProfitFromPLR, Content Professor Lite

Valuable Bonuses to get you on the fast track

You can cancel Any time
Valuable Bonuses to get you on the fast track
Access to Training Clubs to help you succeed
60-Days Money Back Guarantee
Your very own online business empire is only a click away. Soon, you'll finally have the time you've always wanted and all the money you've always deserved.
I just joined recently, plenty of ebooks and products to keep me going for a long, long, time! A good place to join if you want lots of content.
I just signed up today, but after reviewing the products, I gotta say I like what I see so far. Wow!
"ClickBank is a registered trademark of Keynetics Inc., a Delaware corporation. PLReBookClub.com is not affiliated with Keynetics Inc. in any way, nor does Keynetics Inc. sponsor or approve any PLReBookClub.com product. Keynetics Inc. expresses no opinion as to the correctness of any of the statements made by PLReBookClub.com in the materials on this Webpage."